Are you searching for a Christian Russian bride for marriage? Is it important to find a Christian woman to marry from Russia?
Russia has a significant population of Christian Russian women. Christianity is the dominant religion in Russia, with the Russian Orthodox Church being the largest Christian denomination. According to a 2012 survey by the Levada Center, about 73% of Russians identify as Orthodox Christians. There are also other Christian denominations in Russia, such as Catholics, Protestants, and Old Believers. Women make up a significant portion of the Orthodox Christian population in Russia, and many are active in their faith communities, attending church services and participating in religious activities.
Many Western men decide to search for a Christian Russian bride for marriage but for many it is important to find a Christian Russian woman, of course Russia is well known for having an abundance of Christian Russian brides seeking foreign men for marriage. If you are looking to marry a genuine Christian woman from Russia then Bridesandlovers.com is the site for you, we are a long established Russian dating site that has been connecting singles for over a decade, we have a great reputation and lots and lots of success stories. Our success is your success, we have made this site easy to use and totally scam free giving all members a genuine chance to connect with single Christian women in Russia. This page will also give you some top Russian dating tips to help you on your way to success in finding your perfect Christian Russian bride, please spend a few minutes to read our information page , registration on our site takes just a minute and is totally free.
Do Many Christian Russian women seek foreign men for marriage?
It is difficult to say whether Christian Russian women, in particular, seek foreign men for marriage more often than women from other countries or religious backgrounds. However, there is certainly a significant number of Russian women who are interested in finding a foreign partner, and this is especially true for those who are seeking a more stable and prosperous life.

There are several reasons why Russian women may be interested in marrying foreign men. Some may feel that there are better job opportunities and a higher standard of living in other countries. Others may want to escape the political and economic instability in Russia or hope to find a partner who shares similar values and interests.

Many Christian Russian women, in particular, may be interested in finding a partner who shares their faith and values, as Christianity remains an important part of Russian culture. Some may also feel that it is more difficult to find a devout Christian man in Russia, where atheism and other religions are more prevalent.

Overall, it is important to remember that every individual is unique and may have their reasons for seeking a partner from another country. It is important to approach potential relationships with respect, understanding, and an open mind.
If you are looking for any of the following ? You can be sure you are in the right place.
1. Christian Russian brides for marriage.
2. Mature Christian Russian women for marriage and dating.
3. Young Christian Russian brides for marriage and romance.
4. Curvy Tall Christian Russian brides for love and marriage.
5. Hot Christian Russian brides.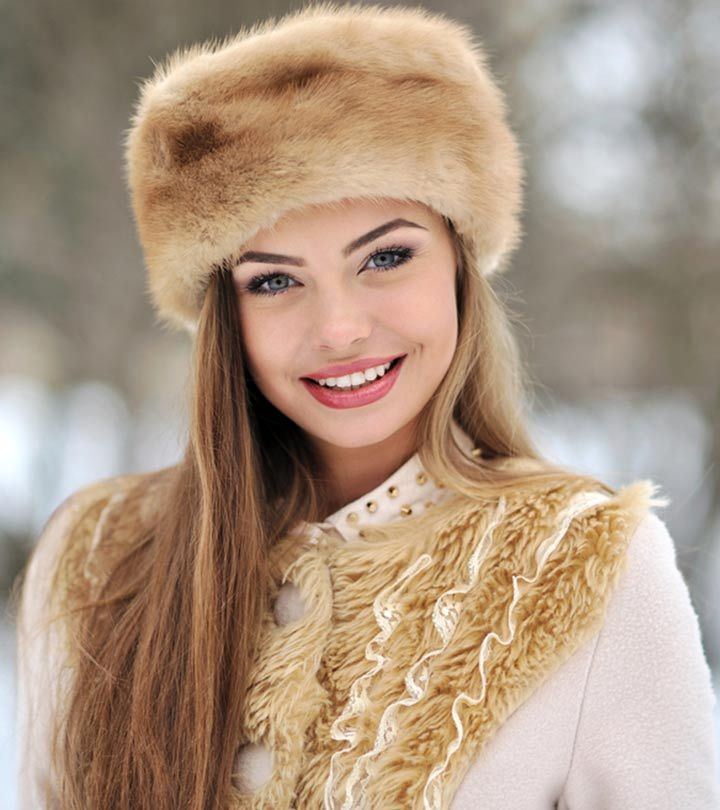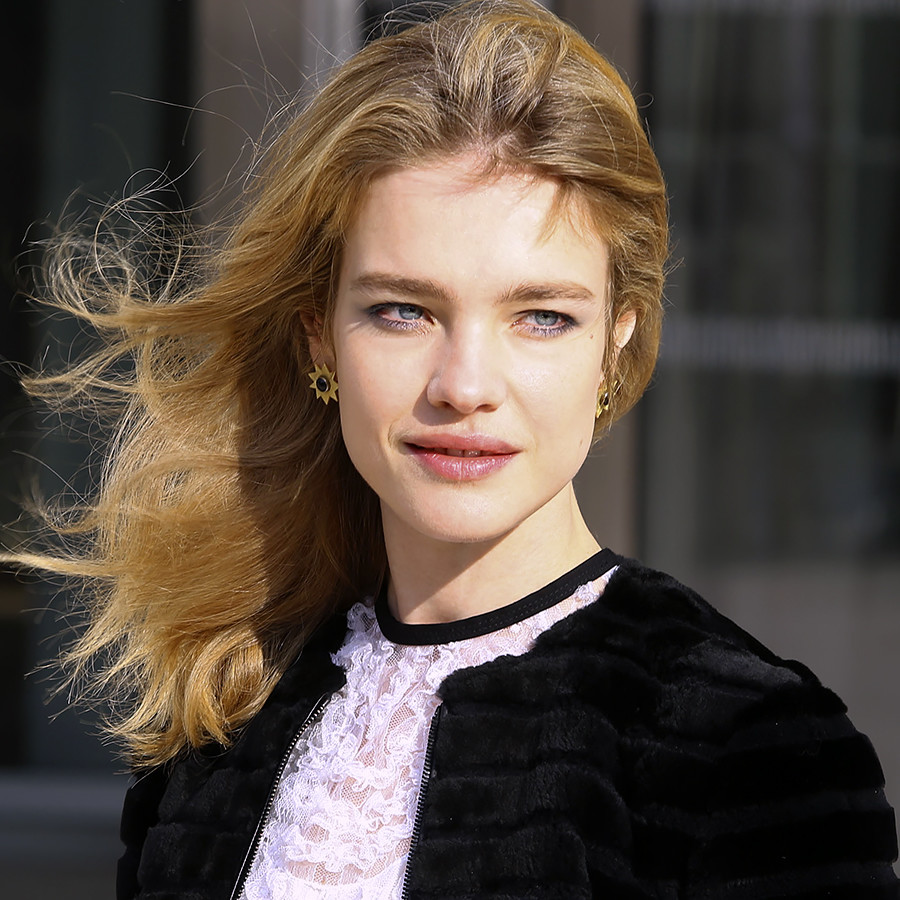 Tired of mainstream Christian dating sites? Have you decided to search Christian Russian Brides dating sites for your Christian Russian women?
Have you decided to search for a Christian Russian bride or a Christian Russian women for marriage ? Are you tired of mainstream Christian dating sites ? Have you decided to try one of the Christian Russian brides dating sites? Then do not worry you are not alone in your search for a Christian Russian women for marriage. Christianity is the main religion of
Russia so meeting a Christian women is very easy in fact nearly every women you meet in Russia will be Christian unlike meeting women in your own country where there are often
many religions to choose from.
As with all dating sites it is important to register at a reputable and legitimate Christian Russian dating site where you will have a genuine opportunity to meet single Christian Russian
women looking for marriage. Bridesandlovers.com is a long established Russian dating site where you can meet single Christian Russian women in a safe online environment.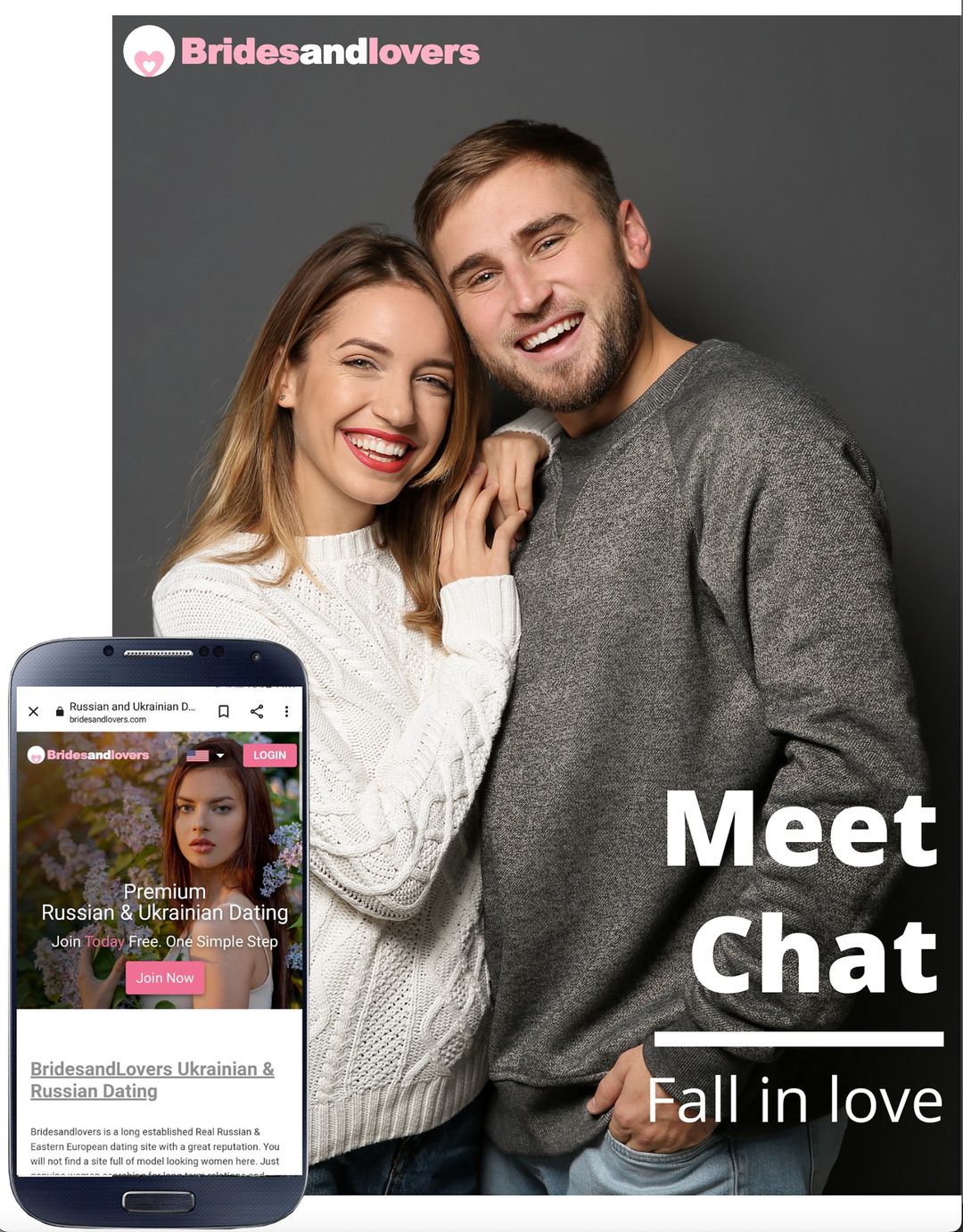 Do Christian Russian women differ from their Western counterparts?
It is important to note that Christian women, regardless of their background or cultural upbringing, share common foundational beliefs and values based on Christianity.

However, there may be differences in cultural norms and expectations between Christian Russian women and Christian Western women. These differences could be influenced by factors such as education, family values, and societal norms.

Some differences that may be observed include:

1. Family Values: Russian culture places a strong emphasis on family values, such as respect for elders and the importance of marriage and children. In contrast, Western culture tends to place more emphasis on individualism and personal fulfillment.

2. Education: There is a higher percentage of women in Russia who hold advanced degrees, particularly in STEM fields, compared to Western countries. Western women may be more likely to prioritize their career over family.

3. Gender Roles: In Russia, traditional gender roles are still prevalent, with women typically taking care of the household and children while men work outside the home. In the West, gender roles are more fluid and both men and women have equal opportunities to pursue their career or domestic interests.

Ultimately, while there may be cultural differences between Christian Russian women and Christian Western women, their faith and beliefs are what unites them.
Find Christian Russian Women For Marriage On The #1 Christian Russian Dating Site Bridesandlovers.com Where You Are Guaranteed :
1. Totally scam free Christian Russian dating experience. We have the best in the industry via our own custom software www.cupidguard.com
2. No pages full of young under 35 model looking women! We do not promise fairy stories! But we do promise you the opportunity to meet
REAL Russian women seeking marriage. Real ? We mean Beautiful, not so beautiful, tall , short, slim and not so slim.. JUST Real Women.
3. A true Russian dating experience on a well established site over 10 years with a great reputation.
4. Registration takes just two minutes
5. Your not going to be bombarded with messages from young beautiful fake women like on so many other sites
4. Read our latest reviews and decide for yourself: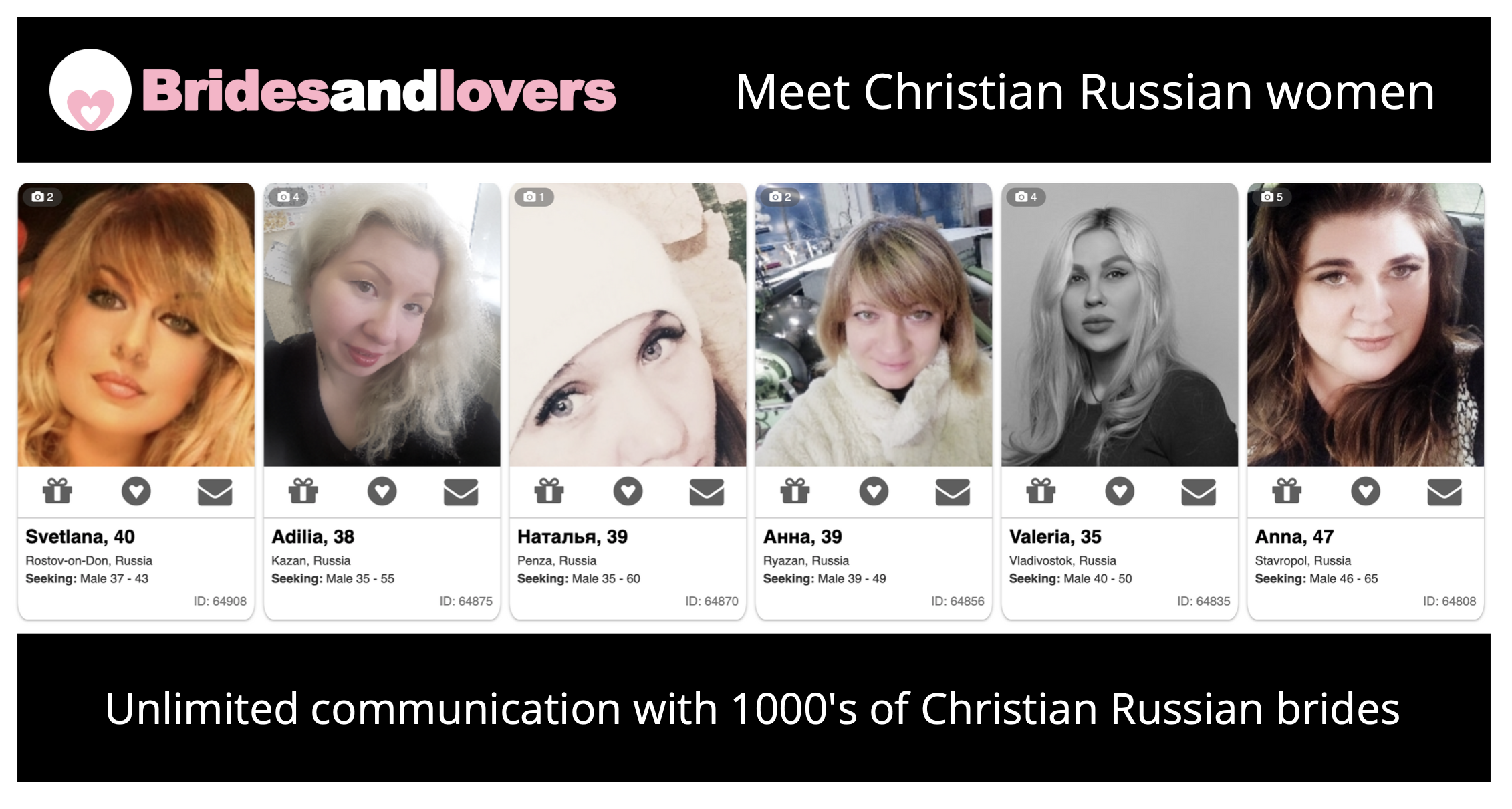 Ok Lets learn A Little About marrying a Christian Russian Women
Love is love, but to marry a Christian Russian Bride in her country, you have not only to buy rings, but also to collect documents.
Despite mixed but changing attitudes in the West towards Russia, many foreign men still dream of marriage to a Russian women. A Google search for "marry a Russian bride" will return more than two million results. Each year thousands of Western men marry Christian Russian brides and go on to have successful long term relationships many find love on Christian Russian dating sites. Russia may have an uneasy reputation in the West, but Russian women have a reputation for being romantic and great wives. However, if a couple that set their hearts on tying the knot don't make sure they understand all the ins and outs of the necessary paperwork involved for the process, bureaucratic fuss will overshadow all the romance until the final day.
Where are you going to marry your Christian Russian women?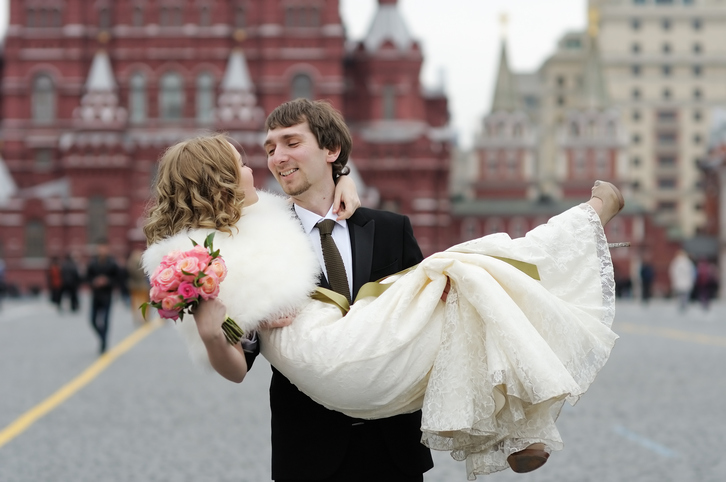 When you marry your Christian Russian bride in Russia you will have to marry under the laws of Russia, which you will probably find are very similar to the process in your own country. Some times the process in Russia can take many trips back and forth for documents , sometimes so much so that some couples will decide to marry in the grooms home country.
"I got married in Turkey," says Russian bride Natasha, who was married to a Turk. "They did not want to register us for a few months and sent us from office to office it became a bureaucratic circus.
But if you do marry your Christian Russian bride in Russia, what documents will you need?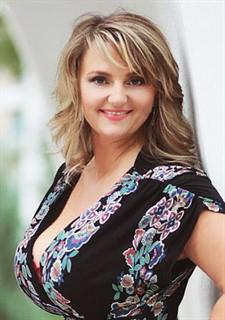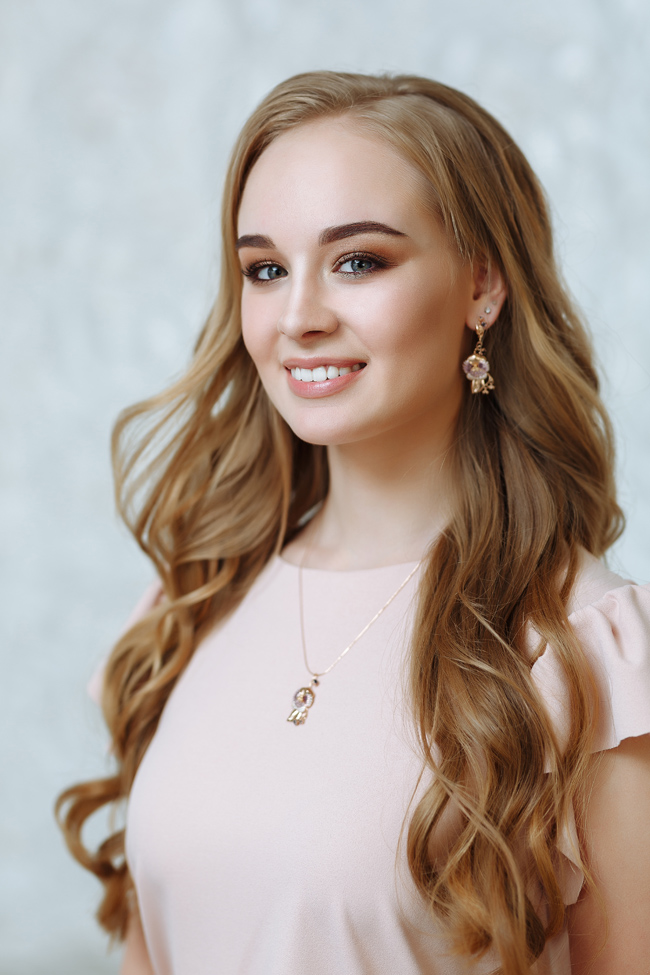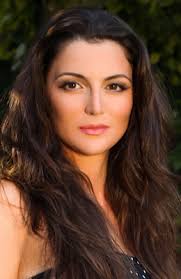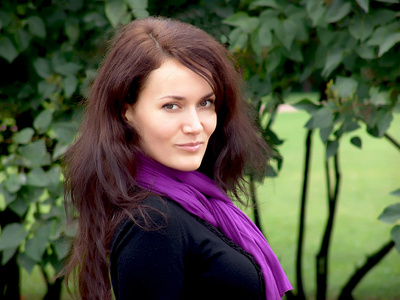 Collecting of the correct documents for your Christian Russian women
First of all, everyone who is going to marry a Russian bride in Russia – needs, of course, a visa. It does not matter whether it is a tourist, business or labor one. The main thing is just to be able to enter the country it is absolutely impossible to marry a Russian bride in Russia without a valid visa in your passport.
Polygamy and polyandry are prohibited in Russia. And if a foreigner who was previously married wants to get married in Russia, they will have to prove their single status with one more documents– a divorce certificate or spouse's death certificate without these the marriage process cannot go ahead.
All your documents for the marriage process will have to be translated and you will need to obtain an apostille (a certification for authenticating documents for use in foreign countries) for their documents. But if your state does not have such an agreement with Russia, the papers (except for the passport) will have to be legalized. Now it's time for you to go Russia.
When you arrive in Russia you will need to make registration. The easiest way to do this is to stay at a hotel – hotels take care of registration of foreigners. But if you decides to live with her fiancé from the start, then you will both need to stand in line at the Federal Migration Service's office and make your registration.
Once registered, you can go looking for a Russian notary. You need to translate and notarize all the documents (including a copy of the passport, which should also be made by a lawyer). This is usually inexpensive in Russia and your fiancee should be able to help you find the notary.
The papers are ready, so what's next? Are you ready to marry your Christian Russian bride?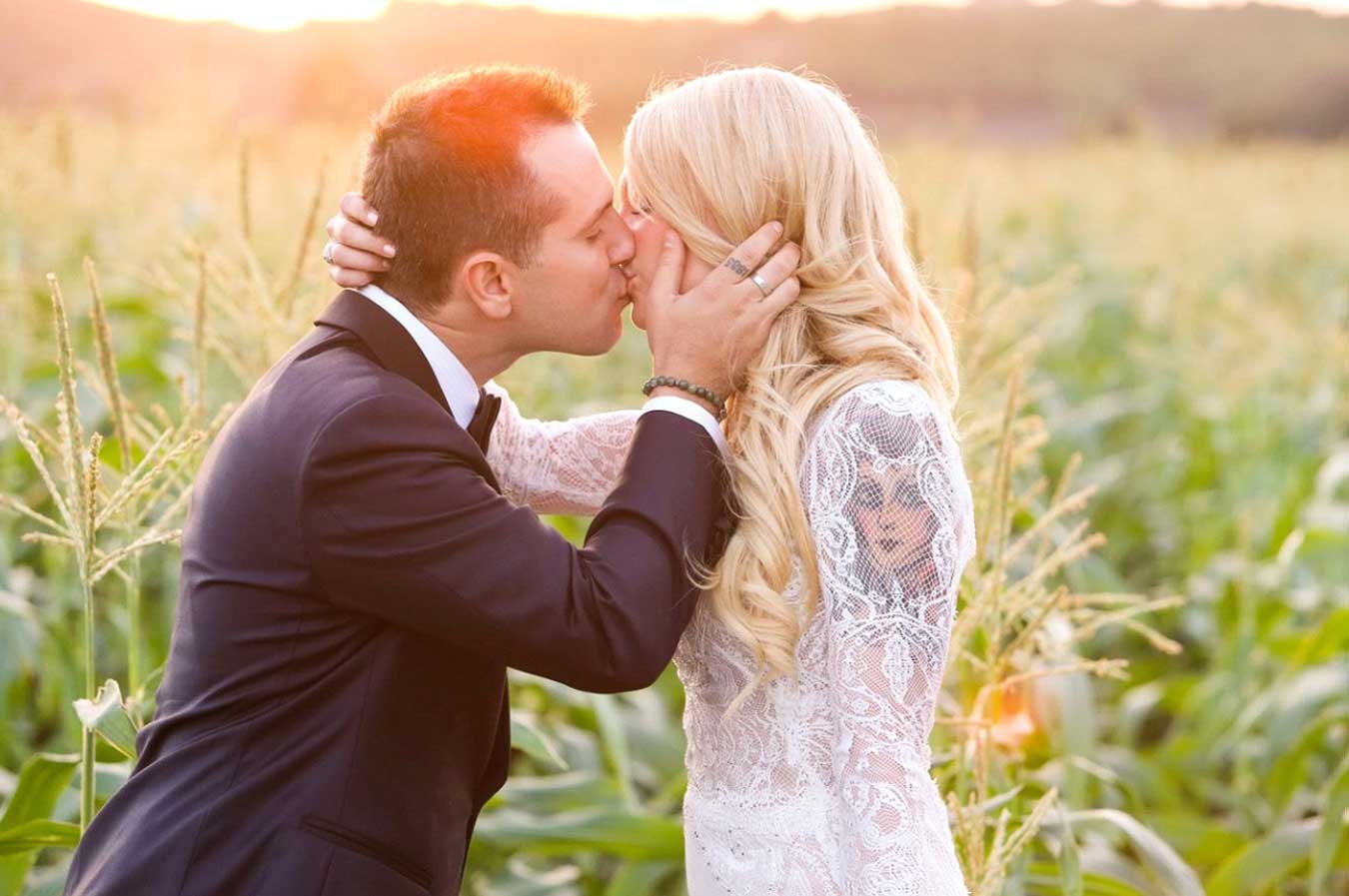 If you get this far, the hardest part is behind you and you are already near the finishing line. Next you will need to go to the registry office. Different cities, have different branches that work with foreigners. In Moscow, it is Wedding Palace No. 4. There you will get a bank account number to pay a state duty, which is 350 rubles ($5.5) to register yourself for the wedding. Your nearly finished!
With all the documents and a duty payment receipt, it is time for you both to head back to the registry office to complete the marriage application and finally choose your wedding day which will usually be after one month Tip: If you are getting married in the summer, submit an application in advance. In the middle of the year, registry offices are packed to capacity, so there is a risk of having to wait much longer than you planned and having to marry in the cold Russian winter.
If all goes to plan then congratulations, you are now married. But before you forget the bureaucracy like a bad dream, it is worthwhile obtaining a Russian apostille on the marriage certificate – if you're going to return to your own country with your christian Russian bride.
What is the best and most trusted legitimate Christian Russian Brides dating site ?
Bridesandlovers.com is a leading Christian Russian brides dating site, we have thousands of Christian Russian women searching for Christian Western men for marriage and romance
online. We are the most trusted and legitimate Christian Russian women dating site on the net. Registration takes just two minutes and is Free. Please sign up and take a tour.
Meet Christian Ukrainian women online. Join Free.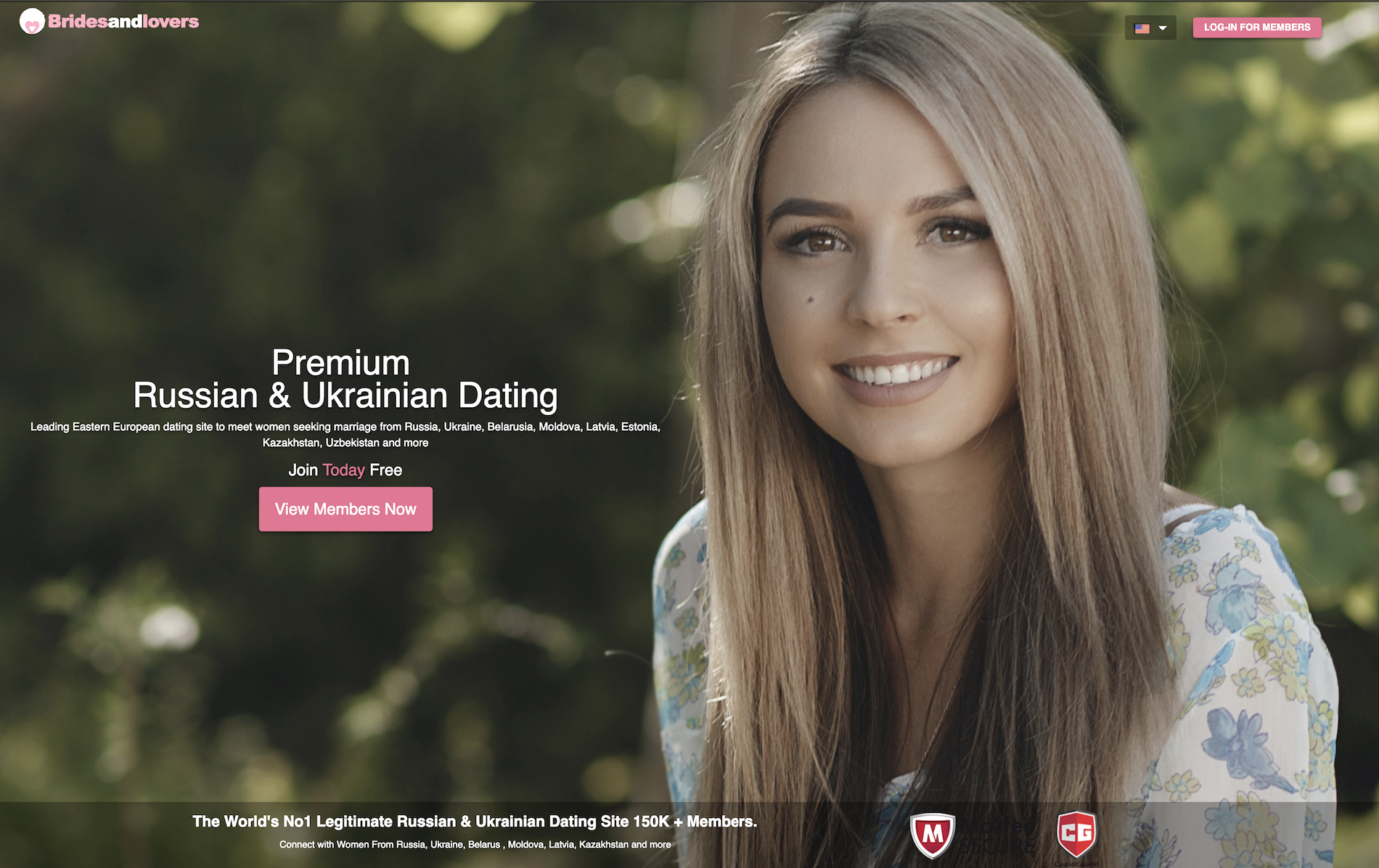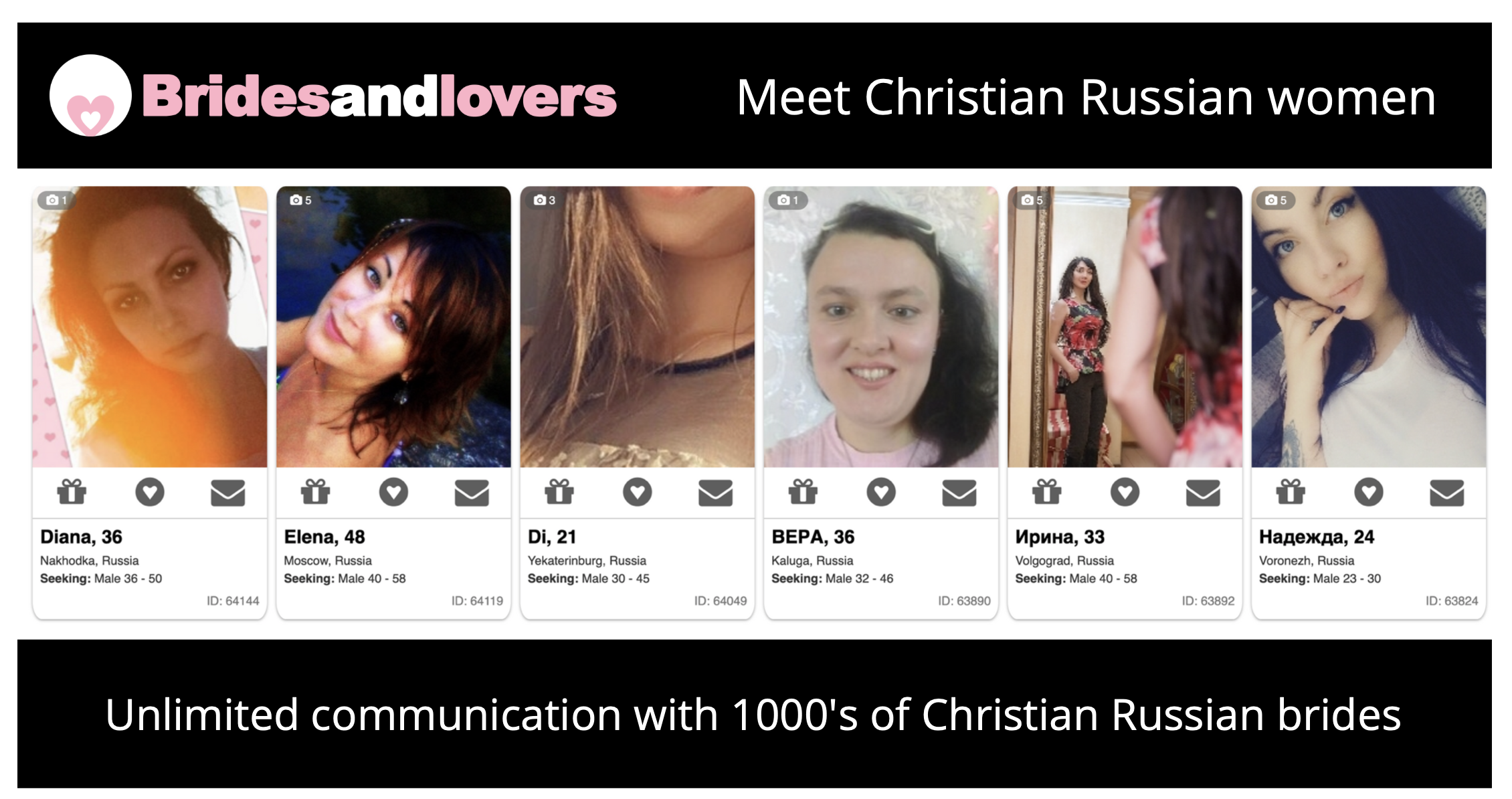 Free Christian Russian women dating sites for marriage
If you are serious about your searches for a Christian Russian girl for marriage now has never been a better time to register free at Bridesandlovers.com
Christianity is the main religion of Russia , with over 70% of people practicing it. Naturally, the girls registered on the website www.bridesandlovers.com are mostly Christians.
Single Christian girls in Russia are brought up according to the traditions of their Christian religion. Christianity determines their way of life and values. The religion influences their family traditions very much. If you really want to meet a traditional Christian women then Russia is undoubtedly the country of choice for many single Christian men.
One of the main features of Christian Russian women is that they consider family and children to be their main value. Russian Christian women respect their husbands and raise their children with love and attention. Russian gladly share their own traditions, but respect and know a lot about other religions of the world. So, if you meet Christian Russian singles, you have an opportunity to find an attentive and faithful wife that you will be able to love and trust in a genuine Christian relationship.
How To Succeed On A Christian Russian Women Dating Site
Finding love and romance on any Russian or Christian Russian women dating site is as easy as 1-2-3 if you remember a few golden rules and the number one golden rule is to keep your age search criteria to a realistic age group. Many of us want to marry a younger women and there is nothing wrong with that providing you are keeping your age criteria realistic. What is a realistic age group? If you are seeking a younger Christian bride for marriage you should set your limits on 10/15 years younger, doing so will give you a genuine chance to succeed. Some men are under the impression they can marry a Christian Russian women 30/40 years younger than themselves, but come on guys! This only happens in Hollywood movies not real life.
The closer to your own age the more chance of succeeding in your mission and more importantly the less chance of becoming the victim of a scammer.
If you are interested in succeeding on a Christian Russian women dating site, here are some more tips that may help:

1. Join a reputable dating site: Choose a dating site that is popular and reputable. This will help ensure that you are connecting with genuine Christian Russian women who are serious about finding a partner.

2. Create a good profile: Your profile is the first impression that a potential partner will see, so make sure that your profile is well-crafted, engaging, and reflects who you are.

3. Be honest: Honesty is key in any relationship, so be truthful about who you are, what you are looking for, and your interests.

4. Take the time to connect: Take the time to get to know the person you are chatting with before jumping into a relationship. Ask questions and try to understand their interests and values.

5. Be respectful: It is important to be respectful to all members on the dating site. Treat others how you want to be treated.

6. Be patient: Finding the right partner takes time, so it is important to have patience and not rush into anything.

7. Pray: As a Christian, it is important to pray and ask God for guidance and insight in finding the right partner.

Remember, building a successful relationship takes effort, hard work, and patience. With these tips, you can increase your chances of finding the right partner on a Christian Russian women dating site.
How To Attract A Christian Russian Women To Your Profile ?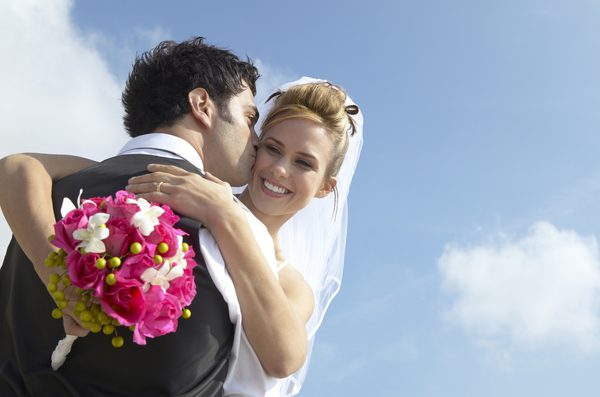 As with all things in life "First Impressions count " And making an attractive profile on any Christian Russian women dating site is always an important first step. Always upload some recent high quality images of yourself , if you have none ask a friend to take some of you, you do not need to look like a movie star! But it takes just a few minutes to have a shave, brush your hair and make a few nice photos to impress the ladies.
To many men make the mistake of not uploading any photos and even more make the mistake of uploading poor quality photos often of them selves as though they just climbed out of bed. Consider the Christian dating site as a shop where the ladies will be coming to window shop. Present yourself in a good way and you can be sure to be one of the success stories you so often see.
If you're looking to attract Christian Russian women to your profile on a dating site, here are some extra tips:

1. Be open about your faith: Make sure to mention your Christian faith in your dating profile and be clear about how important it is to you.

2. Use good profile pictures: Make sure your profile pictures are high quality, clear, and well lit. You can also include pictures that show you engaged in Christian activities such as worship or volunteering.

3. Write a well-written profile: Make your profile interesting and engaging, and make sure it accurately reflects who you are. Show your personality and passions while also highlighting your faith.

4. Be respectful and polite: Russian women value men who are polite and respectful. Treat them with dignity and respect in your messages and conversations.

5. Show interest in their culture: Make an effort to learn about Russian culture and traditions. Showing an interest in their culture will demonstrate that you respect and appreciate their background.

6. Be patient: Building a relationship takes time, so be patient and don't rush things. Take the time to get to know the person and build a connection based on common interests and shared values.
How Do I Know Bridesandlovers.com Is A Safe, Genuine Christian Russian Brides Dating Site To Meet Real Christian Russian Women For marriage?
Bridesandlovers.com is a long established Russian brides dating site, we have been around for over a decade now helping singles from all around the world connect with each other. We take our dating seriously. It is in our interests for you to have a safe online dating experience that is as scam free as we possibly can make it. We are one of the most trusted and legitimate Russian women Dating sites on the net. We have developed our own custom software to keep our site free from Scammers CupidGuard.com and we are the best in the business at it, your not going to find our site full of young beauty queens all saying they are looking to marry a guy 50 years older than themselves. On our site you really can meet Christian Russian brides for marriage, we have real Christian Russian women seeking foreign men for marriage.
We want you to succeed on our dating site, your success is our success but to be successful is all dependent on you guys out there to have realistic expectations, this is the most important part when it comes to trying to date a Russian women, realistic expectations = success it is as simple as that and how ever safe and legitimate the web site is only the member can shape his future. Many Genuine Christian Russian brides dating sites have bad rap but usually for the wrong reasons , if you're a guy in your 70's looking for a teenage Christian URussian bride you're going to be asking for trouble whatever you do, and there is no point in blaming the website where you met a teenage girl. Doing so is no different to blaming the local supermarket for selling you cigarettes which kill you in the end. There are thousands of genuine Russian brides seeking marriage, stay realistic and you really can succeed in marrying a beautiful Christian Russian bride. As Russia is predominantly a Christian country marrying a Christian Russian woman is a pretty easy task, Bridesandlovers.com has thousands of Christian Russian brides seeking foreign husbands, it takes just two minutes to register and premium members get the full benefit of absolutely unlimited communication with as many Christian women from Russia as they wish.
The bottom line here is very simple. BE REALISTIC at all times do so and you will avoid all the pitfalls and problems you hear about in the media when it comes to Russian or in fact any eastern European dating.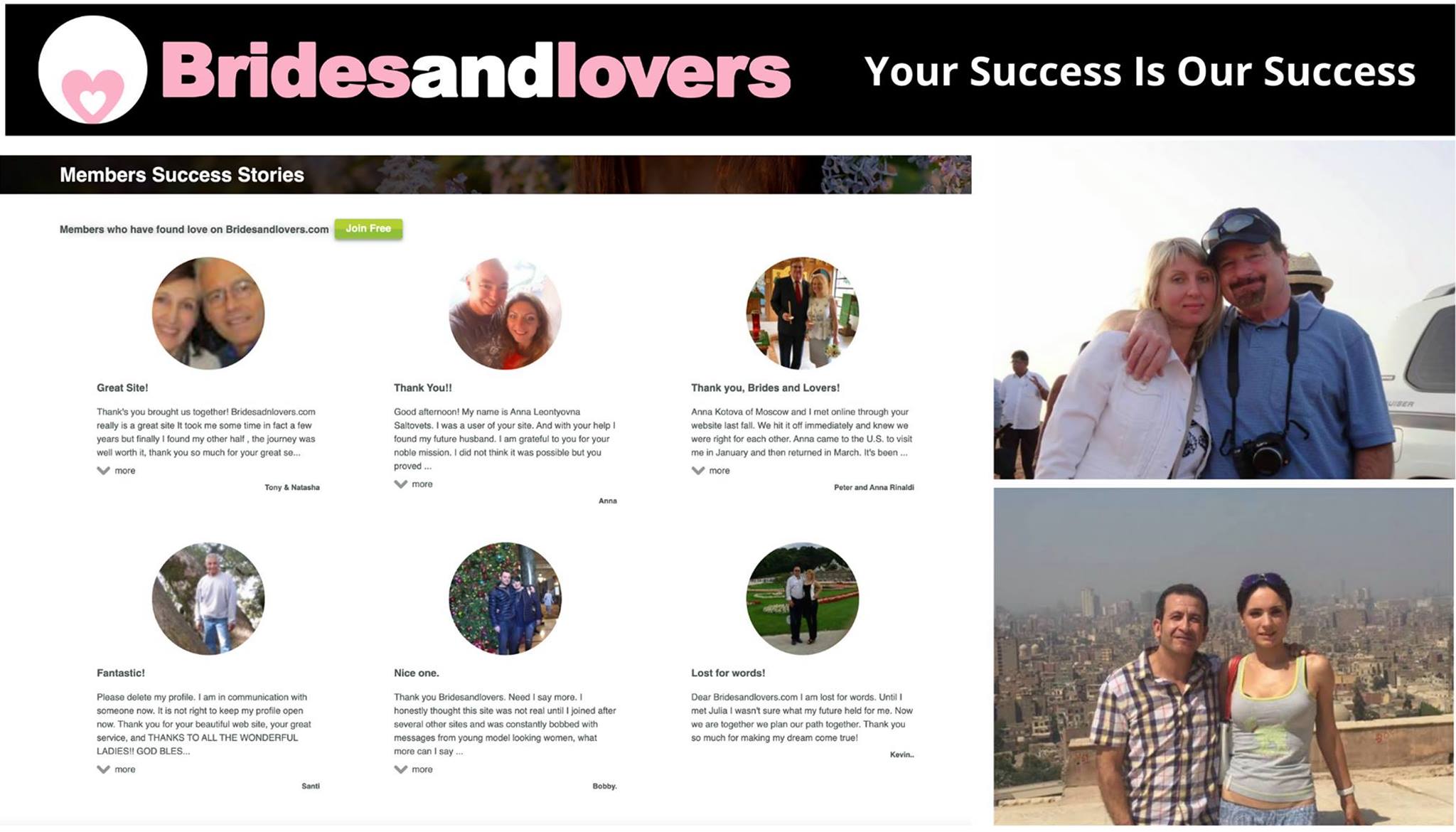 Your Success is our Success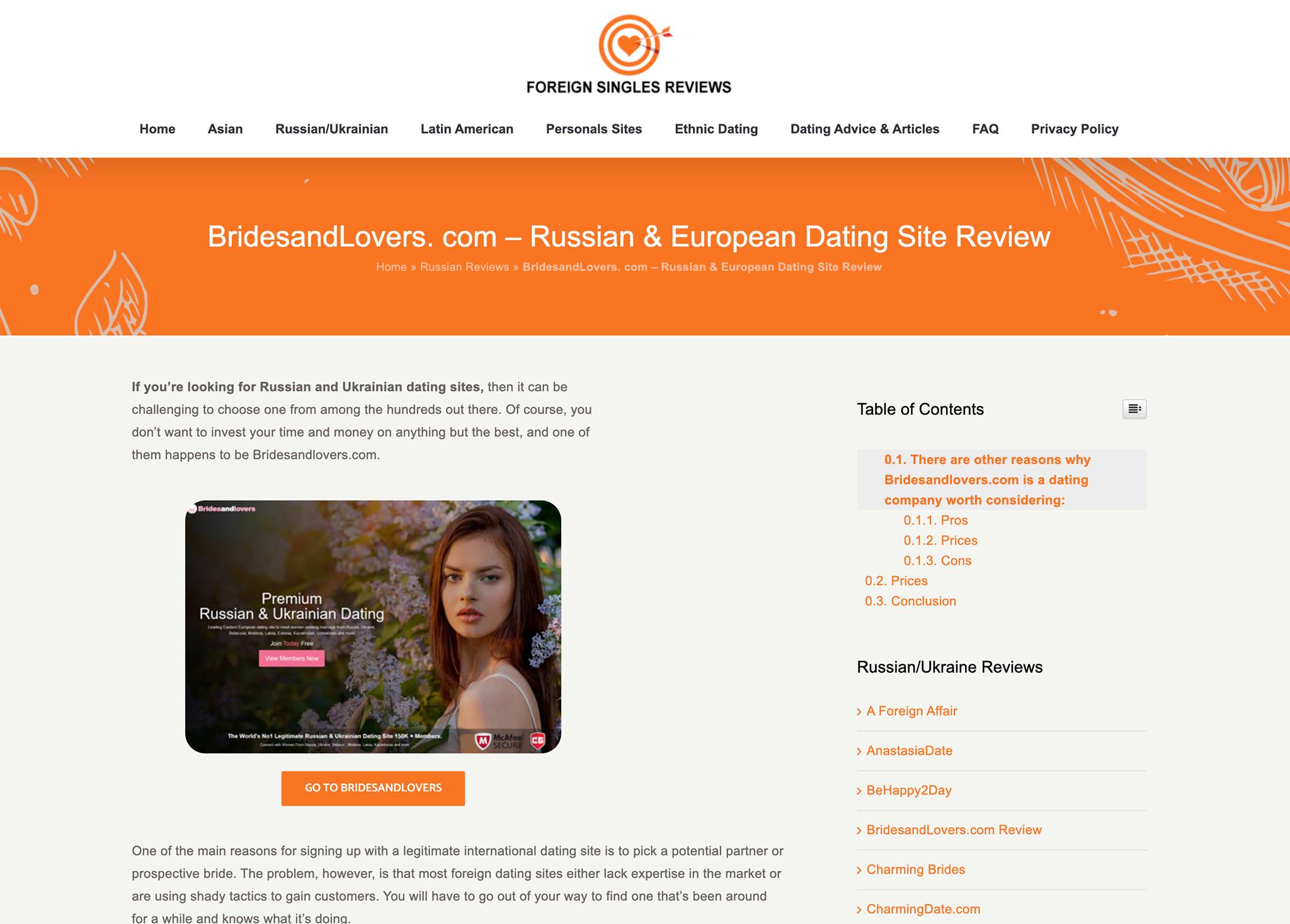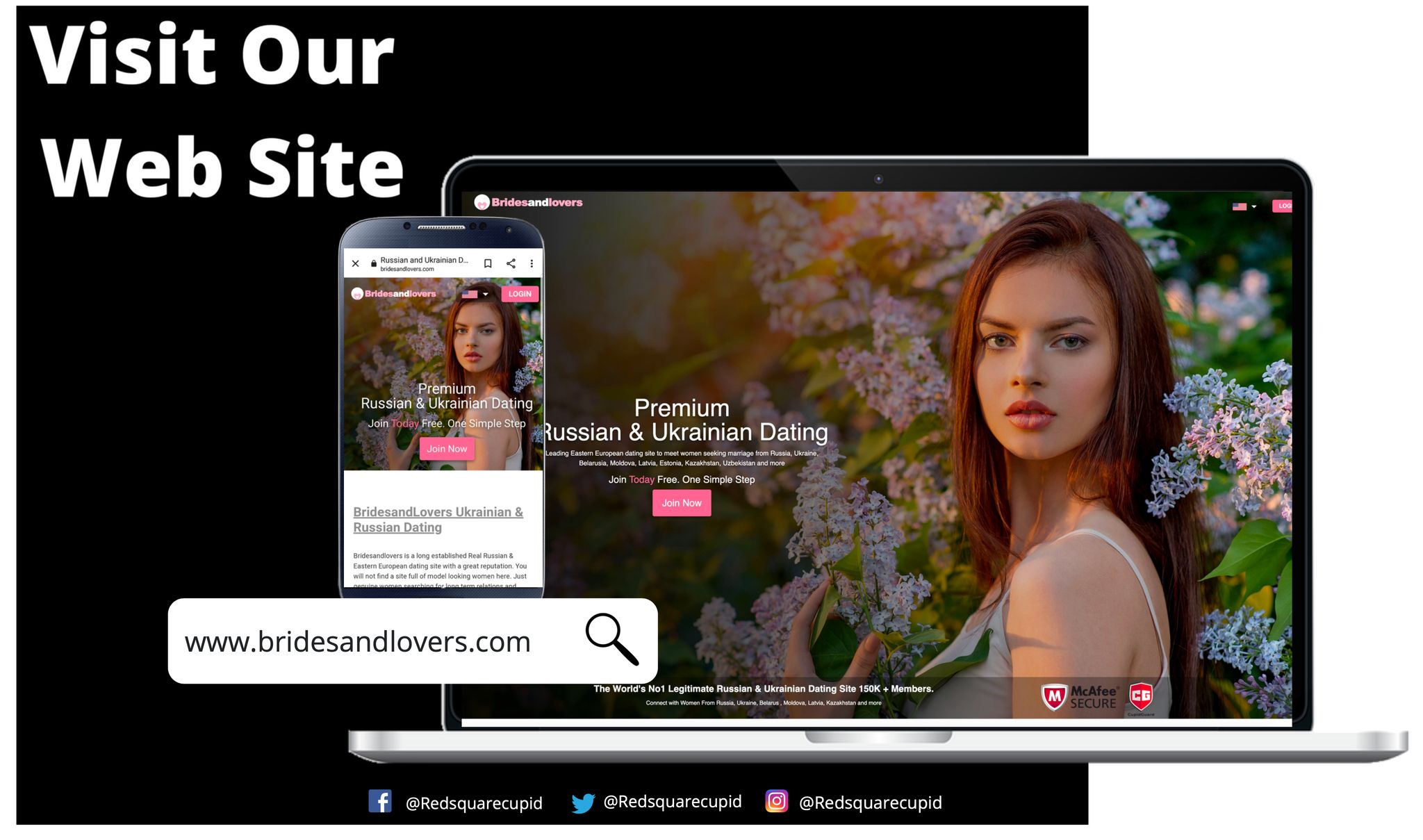 Good Luck with your Christian Russian Dating