Meet Young Russian women for marriage on Bridesandlovers.com
A leading long established Eastern European Dating site
We have thousands of young Russian women seeking marriage men , registration takes just two mins. Please check our latest reviews: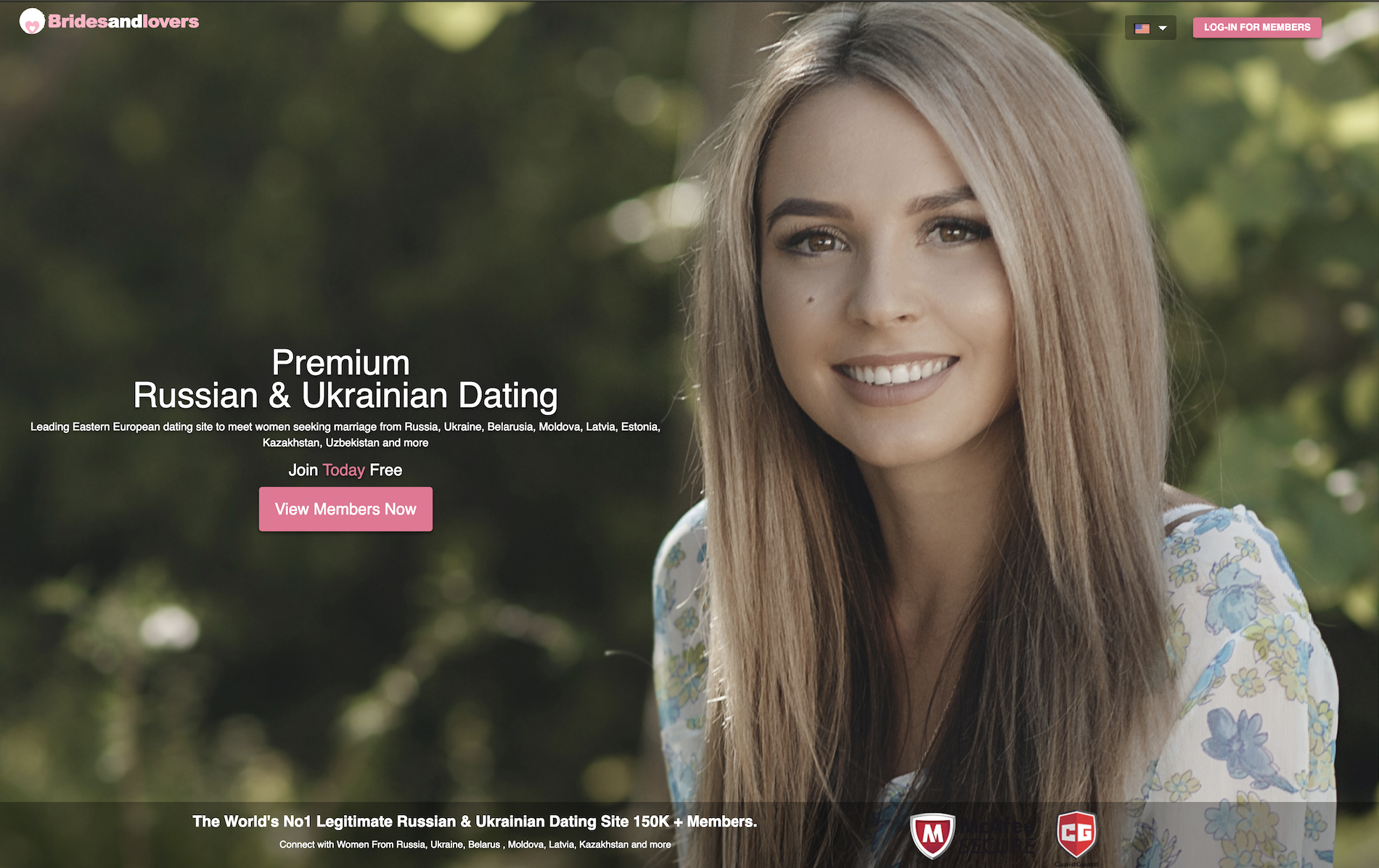 Young Russian Women & Girls For Dating-Marry a young Russian girl
Many young Russian women on Bridesandlovers.com contact men older than them, looking for a serious relationship, dating and some times marriage. Many men are often surprised by the number of mails they receive but on a Russian dating site, this is completely normal. You can expect to receive messages from hundreds of beautiful young women who are genuinely interested in you from all age groups. Though this may happen we always advise to keep your searches to women no younger than 15/20 years in age, searching for women over 20 years younger than yourself is not an easy task, if you really want to succeed in marrying a young Russian women then 15/20 years is a realistic target.
If you are lucky your mail box could be full with messages from single Russian women seeking an older man for dating or more but at the same time you have to be careful these women are not 30 years or more younger than you as the chances are they will be scammers, in real life young women from Russia though happy to marry an older guy will not marry a guy old enough to be their grand papa , only in Hollywood is this happening. So try to be realistic and keep an open mind if you really do wish to marry a young Russian women.
What makes Young Russian Women Attracted To Older Men? Can I marry a young Russian women?
A large number of Russian women like to date, and in many cases, marry men who are 5 to 20 years older. This is very common in Russia and considered normal. Here are a few reasons why:
Russian women are often ready to settle down and start a family so they seek men who are also looking for the same and who are wanting to bring up a family. They are not interested in someone who is still chasing career success. Older, more mature men are likely to already have achieved their career goals in life and are established.

Many Russian women are educated and mature in their outlook on life. They tend to emotionally and intellectually mature at a younger age than many western women. This is one reason why Russian women some times prefer an older man who is mature and knows what he wants in his life. Mature men usuall

Mature men usually know what they want in life and will put in that extra effort to ensure the relationship works out. Russian women like to date with with men who are looking for long term relations and are not interested in one night stands. Mature men usually want the same.

Young Russian girls are often seen as feminine beauties who like to be wined and dined, these women love men who like to treat them some times and romance them in the old fashioned way. Younger men seldom treat their women like this and it is easy to see why so many young Russian women will search for an older man.
Some Advantages of Dating a Younger Woman from Russia
When an older man dates a younger women often it can make himself feel young again and want to have some fun that maybe he has not had for a few years, younger women often bring this out in older men.

Men are generally attracted to beauty and the young women are usually the onew with the beauty, many older men simply would not look at a women of their own age even though there are many many older beautiful women in Russia.

Often is the case that older men are looking for a young women as she will still be interested in having children and starting a family.

A Few Things to Consider when You Are Dating a Younger Russian Woman
Many older men love the excitment that comes with dating a younger women even more so a young beautiful Russian women. However you should be aware of the unique challenges that may arise dating a women much younger than yourself.
Decide What kind of relationship are you interested in? Before you start searching for a younger women to date it is best o decide exactly what type of relationship you want. It is iportant to know what your expections of any relationship with a young Russian women are.
Do you have things in common with eachother? An important point to remember when you are dating a younger women is the difference in interestes that each of you may have. It is very important that you at least have a few things in common with each other, if you want any chance of the relationship to work out.
Are you bothe seeking the same things in life? Take your time to get to know her before you can make any lifetime commitments. Talk about her future marriage expectations. This will help you know if she is a person that you really want to spend your life with.
Is she Young but not immature. Age is not always a proof of maturity so it is important to be sure the young women you are thinking of dating is not immature as it could lead to problems at a later date.
Every relationship is different however if you are interested in dating a young Russian women you will need to be ready to work that little bit extra to make it work out.
So what are my chances of marring a young Russian women? Is it really possible to have a young Russian bride?
The answer to this question is defiantly YES, BUT only if you are realistic in your age criteria when it comes to marring a younger Russian women. If your looking for a young Russian women for marriage 10-15 years younger than yourself then you realistically have a chance of doing this, even 17/18 years younger is possible, but if your one of the few guys who have un realistic search criteria when it come to age and seek a young Russian girl 30-40 years younger than yourself
(and yes many do) unfortunately it is not going to happen. We do not sell fairy stories on this web site, we just give honest reliable dating advice to Western men seeking marriage with Russian women.
Good luck with your searches for a young Russian women for marriage