The Best Things In Life Are Never Free? Even Totally Free Ukrainian Dating Sites
If you have decided to search for a Ukrainian women via a Ukrainian dating site you maybe considering signing up to one of the few totally Free Ukrainian dating sites out there in the hope of saving some money which
is understandable. But being free does not mean being the best as few free dating sites of any kind seldom give you genuine scam protection as this costs money and uses resources. Bridesandlovers.com is a long established
Russian and Ukrainian dating site, we are one of the most trusted in the industry and guarantee all our members a scam free Ukrainian dating experience. You are probably thinking "They all say that" We would invite
you to check our custom software site www.CupidGuard.com and our facebook page https://www.facebook.com/CupidGuardcom-1946518872238288/ When it comes to offering a totally scam Free Ukrainian dating experience
we are the best in the industry.
Bridesandlovers.com is not a totally free Ukrainian dating site though registration is free along with some services. But we do offer the best service on the planet for meeting REAL Ukrainian women. We do not charge to register so what have you to loose!
Meet 1000's of Ukrainian women on Bridesandlovers.com
A leading long Established Ukrainian Free Registration Dating site
We have thousands of Girls from Ukraine. Registration takes just two mins and is Free.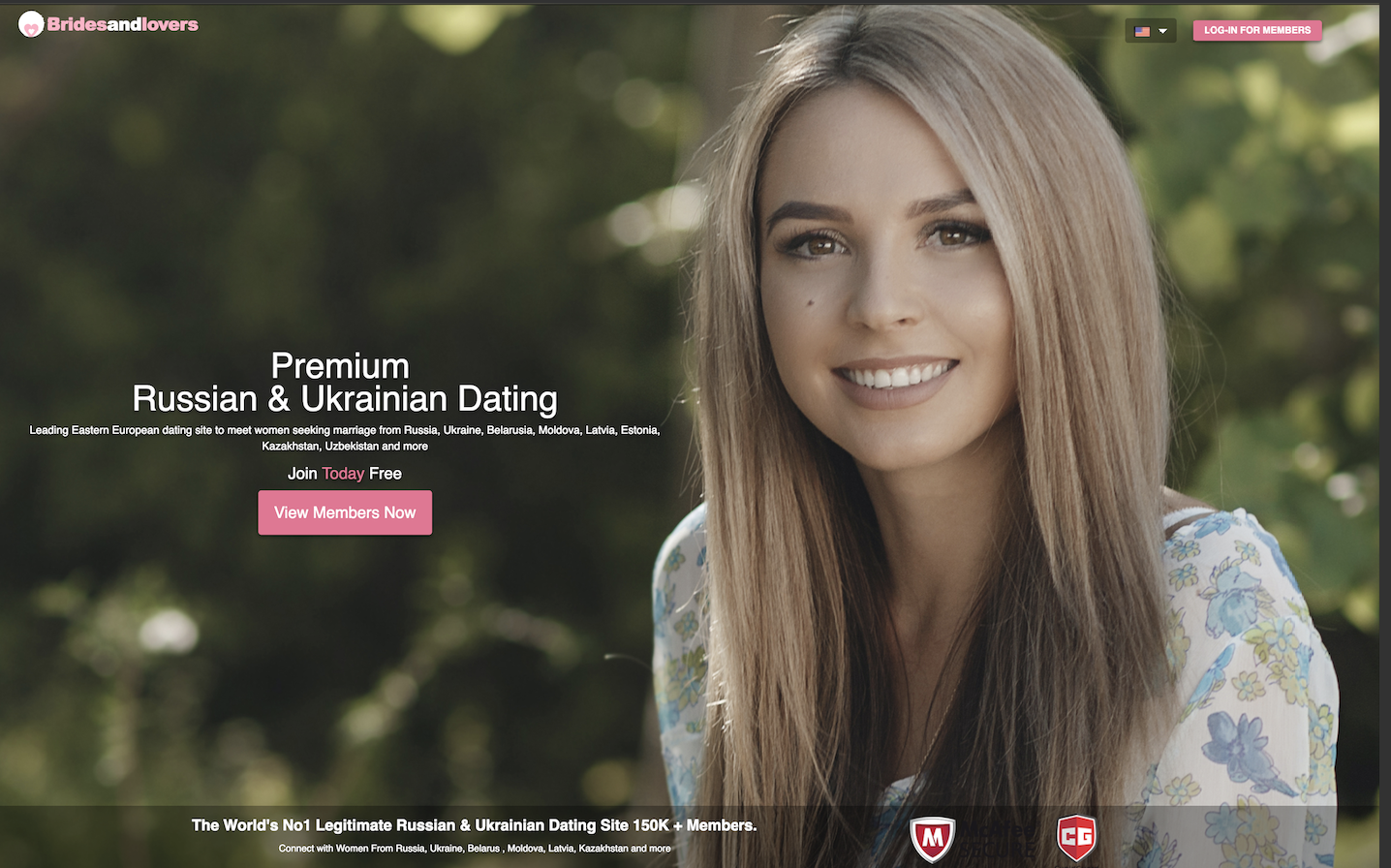 Information About the Best Free Ukrainian Dating Sites and the best way to succeed.
Many single men who decide to search for a Ukrainian women to marry are put off by the costs they have heard in the media, often media sources quote the average man searching for a ukrainian women to date with, leading to marriage will spend in excess of $75k.

This is not really a realistic sum of money to spend and in fact it is possible to meet, date and marry a Ukrainian women for considerably less. A good way to test the ground and see if Ukraine dating or Ukrainian women really are for you is to sign up to one of the free Ukrainian dating sites on the net today. Signing up as a free member on any best Ukrainian dating sites will allow you take a look around the site, browse thousands of Ukrainian women and decide if it really is for you. If you decide Ukrainian dating is for you then you need to be sure you want to commit to the costs of a minimum of 5/6/7 trips to Ukraine and probably 2/3 years of searching unless you are very lucky.

Many guys who first register at a Free Ukrainian dating site feel let down within a week, often they are expecting thousands of Ukrainian brides to be mailing them. But to many guys make the big mistake of not uploading any photos to their profiles. Ukrainian women are very beautiful and down to earth women, often a Ukrainian women is happy to date an older man (Within reason) and he doesn't have to be a movie star. But just like any other women in the world they do not like writing to men without photos in their profiles, would you write to women with no photos?
If you are serous about finding a Ukrainian women for marriage you need to at least make some effort when you first register at any Ukrainian dating site whether it is a free dating site to meet Ukrainian women or a pay monthly site.
Here are our top 5 information tips to make sure you succeed on one of the best free Ukrainian dating sites:
1. What are the chances of me failing in my search for a Ukrainian bride for marriage?
2. Interested in Free Ukrainian Dating Sites ? Ukrainian Women Information
3. Met A Women On A Genuine Free Ukrainian Dating Site? Expectations Of A Ukrainian Women For Dating
4. Her Pet Hates
5. Our top 2 recommended Free Sign Up Ukrainian dating sites
6. To Sum Up Your Experience On Any Paid Or Totally Free Ukrainian Dating Sites ?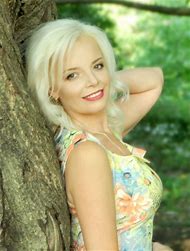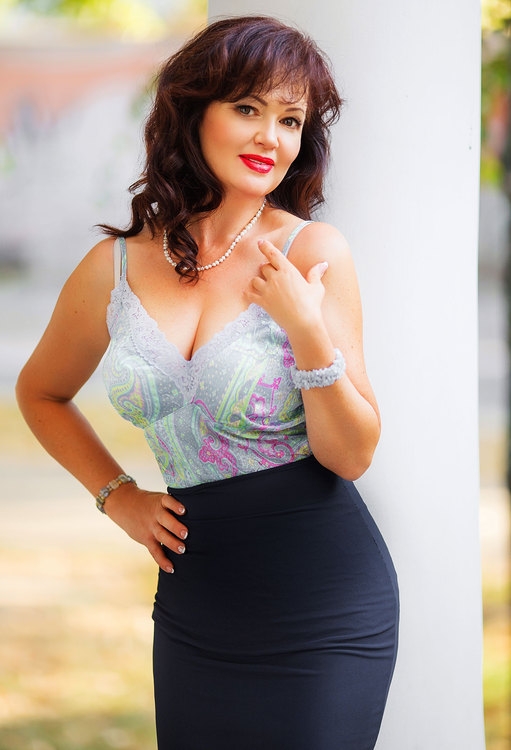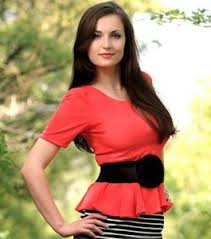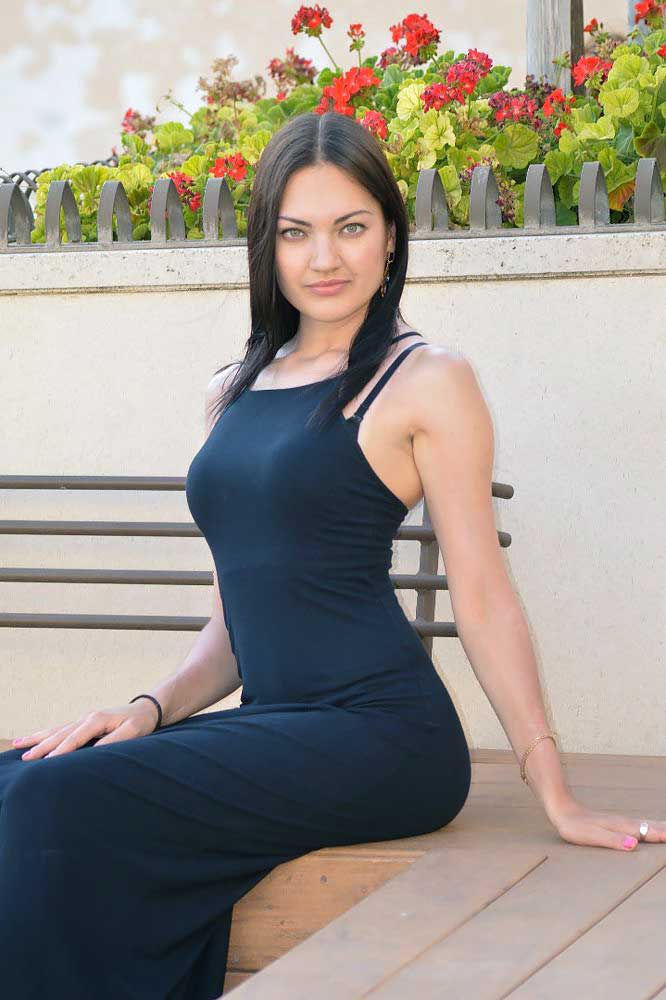 Any single guy really can find love and romance on a Ukrainian dating site if he really makes the effort. You also need to remember these beautiful Ukrainian women are in much demand. Every day thousands of single men are registering at one of the many Free Ukrainian dating sites in the hope of finding their partner for life. If you are not prepared to make the effort with your profile there are many thousands of men who are willing to do so. You also need to remember things have changed very much over the last decade
and finding any Ukrainian women willing to give up her life in Ukraine and distance herself from her family is not such an easy task as many may think. Long gone are the days when you could just turn up, flash your passport about and have yourself a Ukrainian bride within a few hours willing to marry you, if your expecting that to happen today, you are probably better off giving up your search right now.


When it comes to winning the heart of a Ukrainian women, it really doesn't matter if you are signed up to a free dating site, what matters the most is the input you put into your searches and how committed you are to making it work out. All the more reason to register free online at a Ukrainian dating site to see if it really is your "Cup of tea".
It is very important to be Pro-active once signed up to the site, dont expect the women to come flocking to you, it simply does not happen anymore. You should always try to send a minimum of 20/30 letters each and every day and do not stick to writing only to the most beautiful women if you want a good response rate. It is also important to remember a women who looks stunning in her photos may look very different in real life! It also works the other way round, a women who does not look so beautiful in her photos looks 10 times better in real life. It is best to start makingsome contacts then decide who you connect with the best.
Never be afraid to write to any women , never just sit and wait for Christmas to come. Being pro-active will ensure you have a good chance of finding your ideal partner on any Ukrainian dating site.
What are the chances of me failing in my search for a Ukrainian bride for marriage? On a trusted Free Ukrainian Dating site?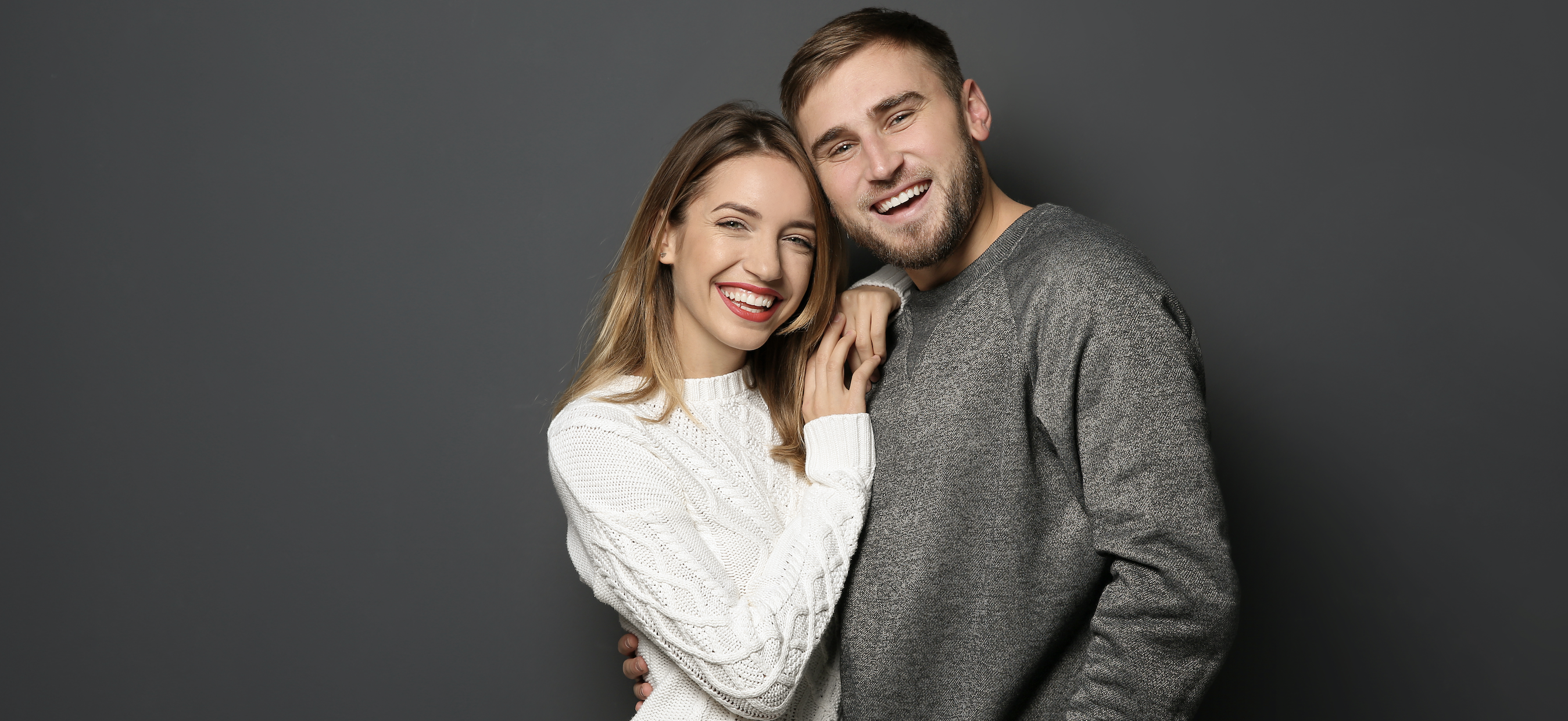 There are many reasons why a man can fail in his search and probably give up after a short time but generally there are a few points that will almost for definite mean you will probably never find your Ukrainian bride , you will probably also find yourself stuck on many sites for months or even years on end getting no where. So here are a few basic points, if your doing any of these , then I'm sorry to say you have little chance. If you avoid them it will be another story altogether.
1. Your a 65 year old man sending messages to 25/35 year old women.
2. Your offering every women you speak to a ticket immediately to come to your country and visit you.
3. You are telling lies about your age, ok 3/4 years will not kill anyone ! But if your telling the ladies your 38 when actually your 58, unfortunately you will never get any where.
4. Making out in conversations that you will be rescuing the lady from her terrible life in Ukraine and if she shows no interest in your advances telling her in a sarcastic way "Well good luck with your local drunkard men.
5. Not expect to find your Ukrainian beauty over night, many men sign up and expect results in just days or weeks. Sorry that does not happen on average it takes 2/3 years to find a partner to marry in Ukraine.
Doing those 5 points alone will unfortunately ensure you never find your love in Ukraine.
The bottom line? Always be honest and realistic in your searches. And always ensure you sign up to one of the best free Ukrainian dating sites.
Interested In The Best Free Ukrainian Dating Sites ? Ukrainian Women Information.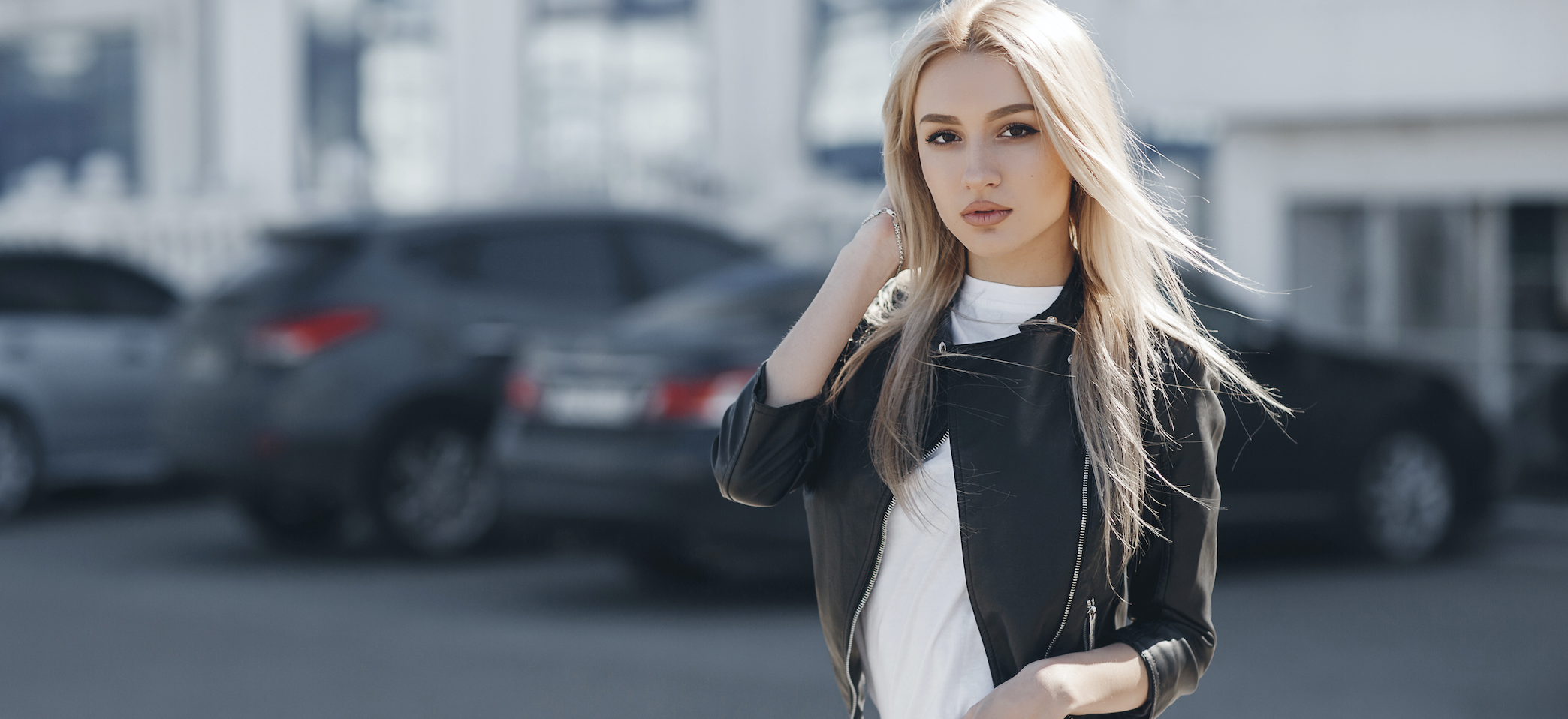 Many Western men have a typical stereotypical image of Eastern European women is of tall, blonde, blue-eyed beauties with slender figures and stunning looks most Western men think every single women from Eastern Europe looks like this , in fact some men think there is no such thing as an over weight Eastern European women.
But generally when you meet Ukrainian women on any free Ukrainian dating site they will often be tall blondes although just about every other variation is also there. It's important to remember that when you think about. "Slavic beauties" that is actually what they are and it is very easy to understand why so many Western men pursue these women for marriage and dating.
What is absolutely sure about Ukrainain women is they love to look after their bodies and going to the gym is part of that along with regular exercise and a good diet missing out all those burgers so many Western women cannot live without.
If you know anything about Ukrainain women you will notice how Ukrainian women are generally in great physical shape and generally you will find this same trait across all of the Former Soviet Union countries , some say Ukrainian women take it just a little further when it comes to looking after their bodies. Looking through the profiles of any women on a free Ukrainain dating site you will not help notice how fit these ladies are compared to Western women.
Ukrainian women take considerable care about themselves not just to impress you! but because they like to take care of themselves its in their blood and goes back for centuries. Try comparing a Western women's looks to any Ukrainain women and you will see a start contrast. The majority of Western women are too too busy with social justice and political correctness then they are in their own aesthetic and physical well-being. Western women have changed so much in the last twenty years that it is becoming more and more popular for Western men to seek a women from Eastern Europe who still likes to look after herself and is one of the reasons free Ukrainian datings sites are becoming more and more popular.
You will also notice Ukrainian women are very fashion conscious they know how to look smart and sexy in one go. Just take a walk down Kreschatik Avenue in Kiev on a nice day, and you'd be easy to think you were in Paris or New York. These girls really do know how to dress to impress.
Met A Women On A Genuine Free Ukrainian Dating Site? Expectations Of A Ukrainian Women For Dating.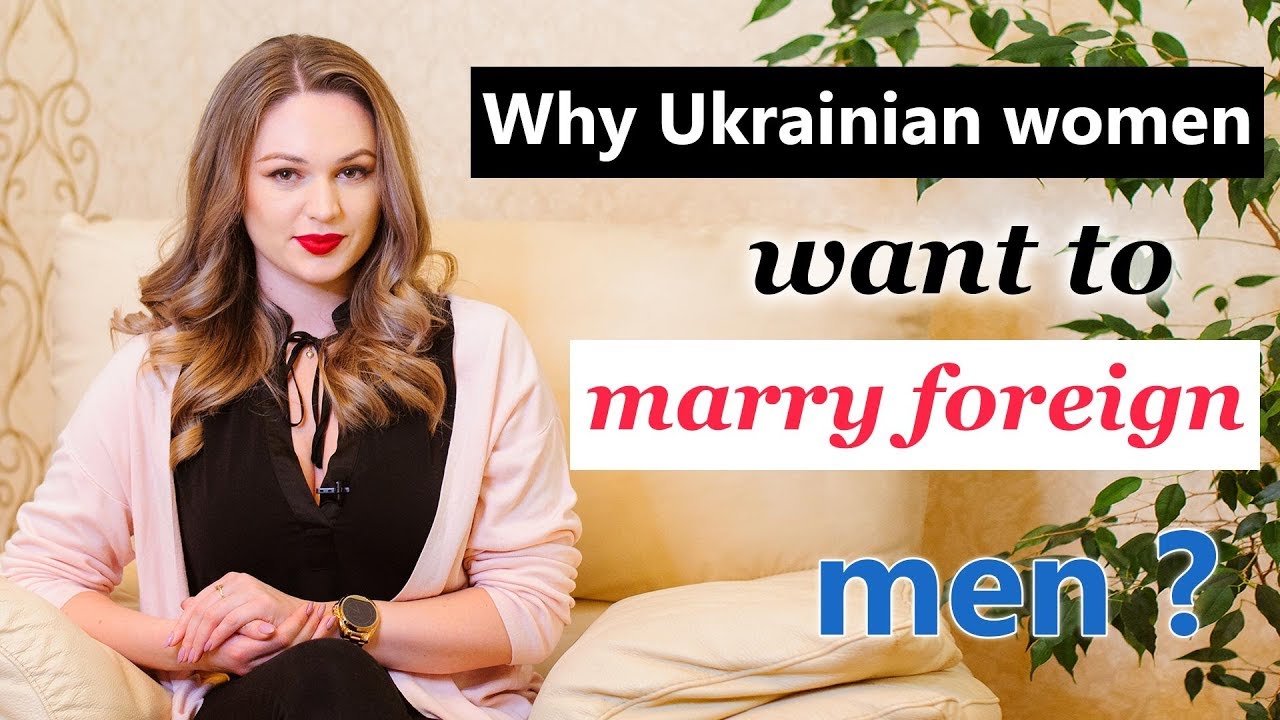 As many know there is a high level of alcohol abuse in Ukraine and although it is not as bad as many stereo type their thinking of Ukrainian men as all being alcoholics there is a problem there, with this in mind it is easy to understand her first real expectation of you and that is that you don drink much, socially yes anything more simply would not be acceptable. One of the main reasons we're mentioning this here is that most Ukrainian women look for foreign husbands because they can't find suitable men in their own country.
Often any Ukrainain women you meet from any Ukrainain free dating site would off experienced some kind of problems with an ex boyfriend or husband when it comes to alcohol abuse.
Ukrainian women like to find men who share the same values in life as many still have very traditional values when it comes to family life so if your a guy who expects his wife to go out to work to help contribute to the household then a Ukrainian women may not be right for you, that is not saying Ukrainian women do not want to go out to work of course they are happy to do this, but when so many Western women work often 6 days a week, early in the day until often early in the evening , this is something that would not seem normal to many Ukrainain women.
Ukrainian women enjoy motherhood and all that comes with raising children.
When it comes to men Ukrainian women will expect you to be masculine, but without a rampant ego. She's not looking for Tarzan os some macho man but she does like a dominant man in the household. So you have to figure out how to be the dominant man in your relationship but without making her feel like she's being dominated it's a kind of balancing act you can easily learn after time.
Ukrainian women like to be pursued by their men , but without overdoing it! Or calling her every few minutes swearing your undying love for her during the early part of your relationship is often reason enough for her to lose interest in you, so play it steady.
Ukrainian women are more than happy to do whatever it takes to please their husband , but not at the sake of her independence and making themselves seem desperate to hold on to their husband, they do it because to them it is very important to make that relationship work out, of course you will also be expected to make that little extra effort in your relationship. Ukrainian women are not interested in short term relationships. Another expectation is the amount of time it takes for her to fully invest in a relationship with a foreign man , it is not something she wants to do then have to throw away 6 months later.
It is always important to be punctual on any dates you have lined up she will not appreciate having to wait around for you BUT You will be expected to understand that if she is late for a date with you it will be for a good reason for which are not permitted to complain. This reason will be the time she has had to take to make her self look beautiful for you.
In the early days of dating your Ukrainian women Long-distance relationships can lead to problems , so it is very important you try to make every thing as easy and hassle free as possible for your Ukrainian date. Although she will be very eager to spend time with you so that the relationship can work out, in the back of her mind she will still have an expectancy that a real relationship requires several months to really work and of course she will always have that little thought that maybe you are still communicating on the free Ukrainain dating sites with other Ukrainian ladies.
It's also important to remember that in your relationship she is the one who is going to have to relocate to another family, she is the one who will leave her job, her family and friends behind to start a new life with you in a totally new country and environment. Bearing in mind that family and friends are very important to Ukrainian women you really will have to work hard to put her mind at rest about any problems that may arise from her relocation.
Her Pet Hates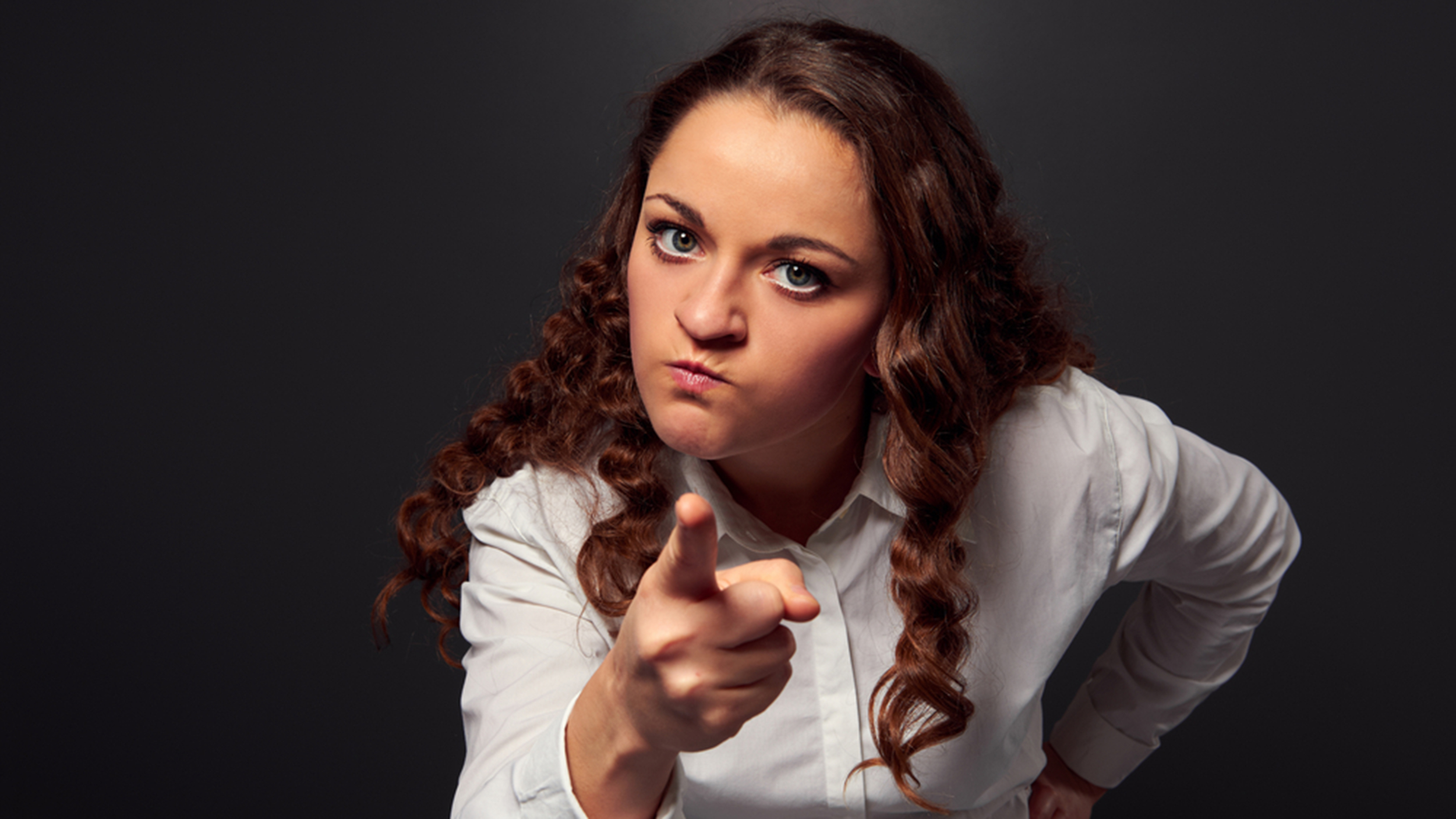 Let's speak about the worst pet hate and something for what ever reason you must try to avoid at all times what ever the cost! So what is it? It is to never, ever discuss your ex-girlfriends, or even worse your ex-wife with your Ukrainian women. This won't ever go down well with her in fact she will probably go crazy! Maybe you are thinking about questioning her about other men she has met via the free Ukrainian dating site, its only normal isn't it? If you are interested wait until she brings the subject up, if she doesn't then do not ask.
If you are serious in your searches for a Ukrainian women for marriage it is important not to be arrogant especially in her country and more so when discussing money or material possessions that could be related to your relationship, never try to make her feel smaller than you or you could be in for a fast ending of your relationship. Some Western men imagine that all Ukrainian women are materialistic when actually they are not, if you happen to be dating a Ukrainian lady that is materialistic then now is probably the best time to get rid of her before she clears your wallet out.
You are probably aware of the tensions going on in Eastern Ukraine with Russia , but unless she starts the conversation with you it is best to avoid politics at all costs as you could put your foot in it and talk about something you have no idea about.
Our Top 2 Recommended Free Sign Up Ukrainian Dating Sites.
Bridesandlovers.com

Is undoubtedly one of the best Ukrainian dating sites on the net today. We established the site over 10 years ago and have a great

reputation within the industry. Bridesandlovers really is scam free via our own custom software with so much built in security CupidGuard.com that it is impossible for scammers to operate on the web site. If you are looking for the best free Ukrainian dating site then why not sign up, it takes just two minutes and although basic membership is free with limited free features for a small monthly fee you will have access to all the members on the site a long with the ability to freely exchange contact information with as many women as you wish.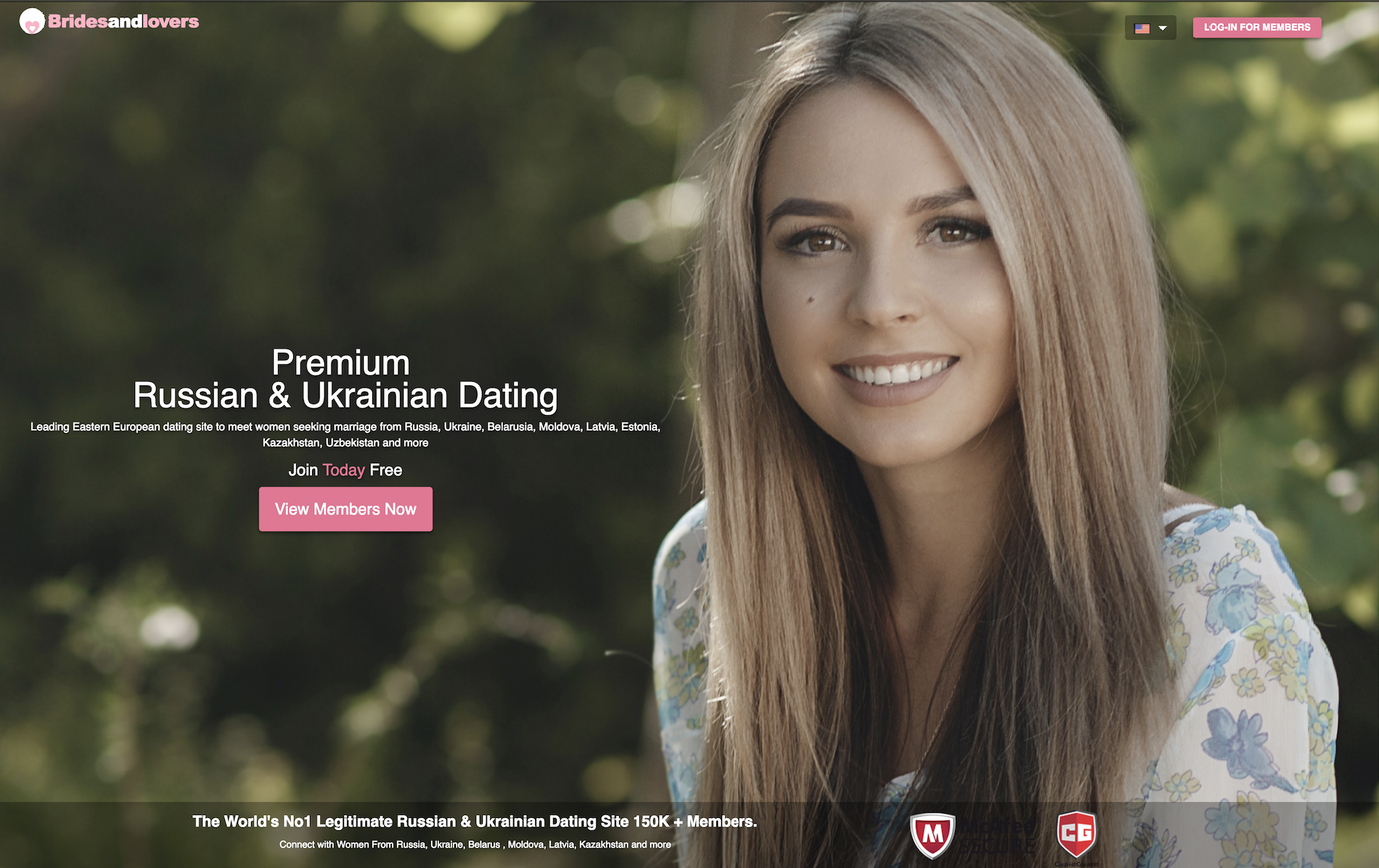 UkrainianDating.co Is a leading Ukrainian dating site owned and operated by the same owners as Bridesandlovers.com being part of the RedSquareCupid network you are guaranteed a trustworthy Ukrainian dating experience with a reputable Ukrainian dating site. Registration and basic features are free and with a small upgrade to premium you have full access to all the ladies on the site a long with the ability to freely exchange contact information with all ladies on the site.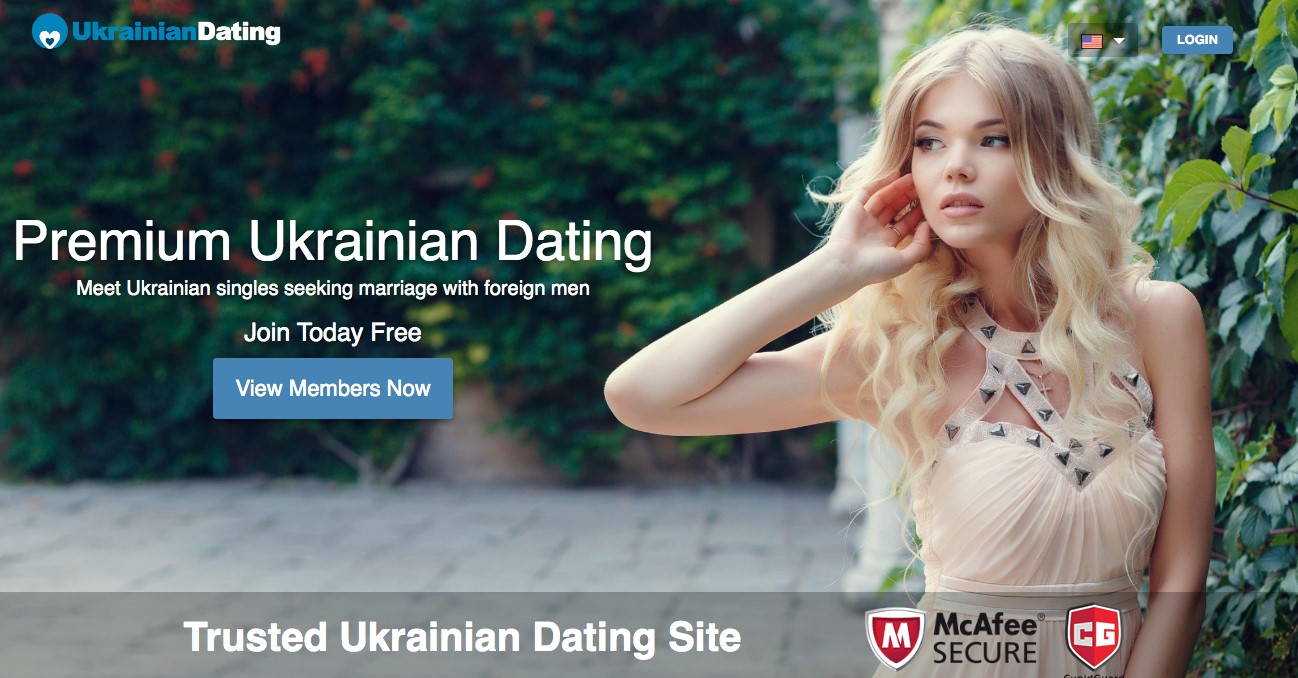 To Sum Up Your Experience On Any Paid Or Totally Free Ukrainian Dating Sites ?
Your dating experience on any paid or free Ukrainian dating web site will be as good as you personally put into it. If you are honest and set up an honest profile with your real age , real
photos and act in an honest realistic manner then there is no reason why you should not have a great Ukrainian dating experience and even more importantly if you pursue Ukrainian
women in a realistic age group to yourself you are nearly guaranteed to succeed in your quest for a beautiful Ukrainian wife. Each year there are hundreds if not thousands of happy
guys who finally meet their dream women from Ukraine on one of the many paid or free Ukrainian dating sites. Every thing is up to you to make your story a "Success story"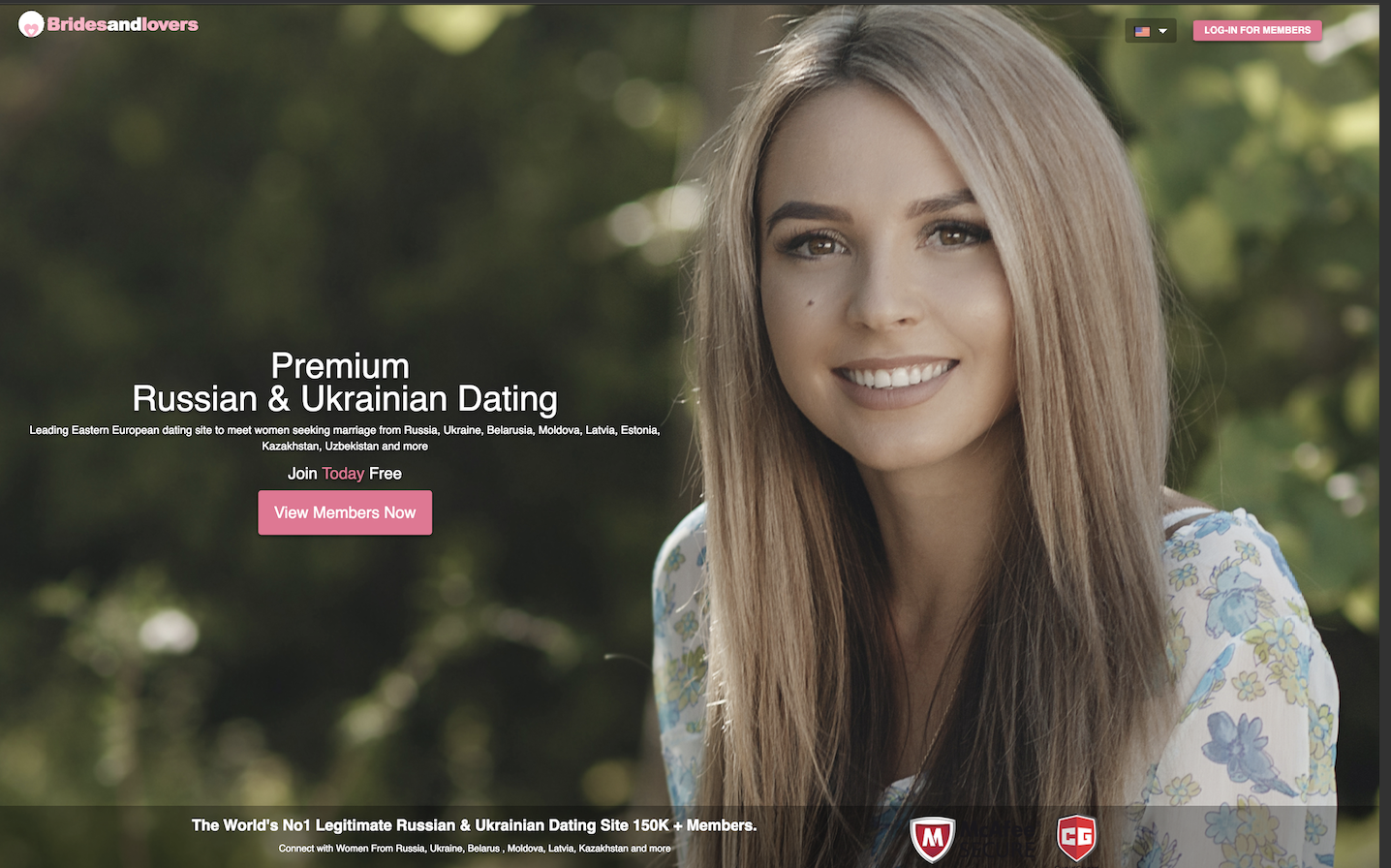 And Finally! How do I Guarantee success on a paid or genuine totally free Ukrainian dating site ?
It is not possible to guarantee success but if you stick to these absolutely important 2 points you will be very nearly on the way to succeeding in your search and it really does not matter
if you are on a paid Ukrainian dating site or one of the genuine trusted free Ukrainian dating sites, just stick to these two points and you will win.
1. Firstly always always keep your age criteria searches to a realistic age group to yourself , of course lots of guys want a younger wife and there is no problem with this providing "Younger wife"
means a women who is 10/15 years younger than yourself, this is a realist age group if you are specifically seeking a younger women and 10/15 years really is a realistic age with the chances of succeeding
stick to that and you will succeed on any genuine free Ukrainian dating site or a paid subscription Ukrainian dating site.
Of course if you decide to follow the route of so many other guys who are seeking a younger wife but to them "Younger wife" means a women 30/40 years younger than yourself then you are going
to be doomed to fail from day one and on top of that you will probably fall victim to several scammers on the way. Men pursuing such younger women generally go from Ukrainian free web sites to another
often for years and years getting no where! Do not waste your time , effort or money pursuing such young women.
2. One of the biggest mistake men make is thinking finding a beautiful women to marry from Ukraine will just take a few weeks with very little expense , this is very far from the truth! On average it takes 2/3 years to find the perfect partner
just as it would in your home city and you should be prepared for multiple trips to Ukraine. Signing up to a free Ukrainian dating site simply is not going to find you a wife that week.
You maybe lucky! maybe you will go to Ukraine and meet a women and immediately hit it off with her, it happens! But not very often. So be prepared to spend time effort and money in your searches and look at
the long view. What you can be assured of is most guys who stick at it usually find their love in the end.
Good luck with your Ukrainian dating.